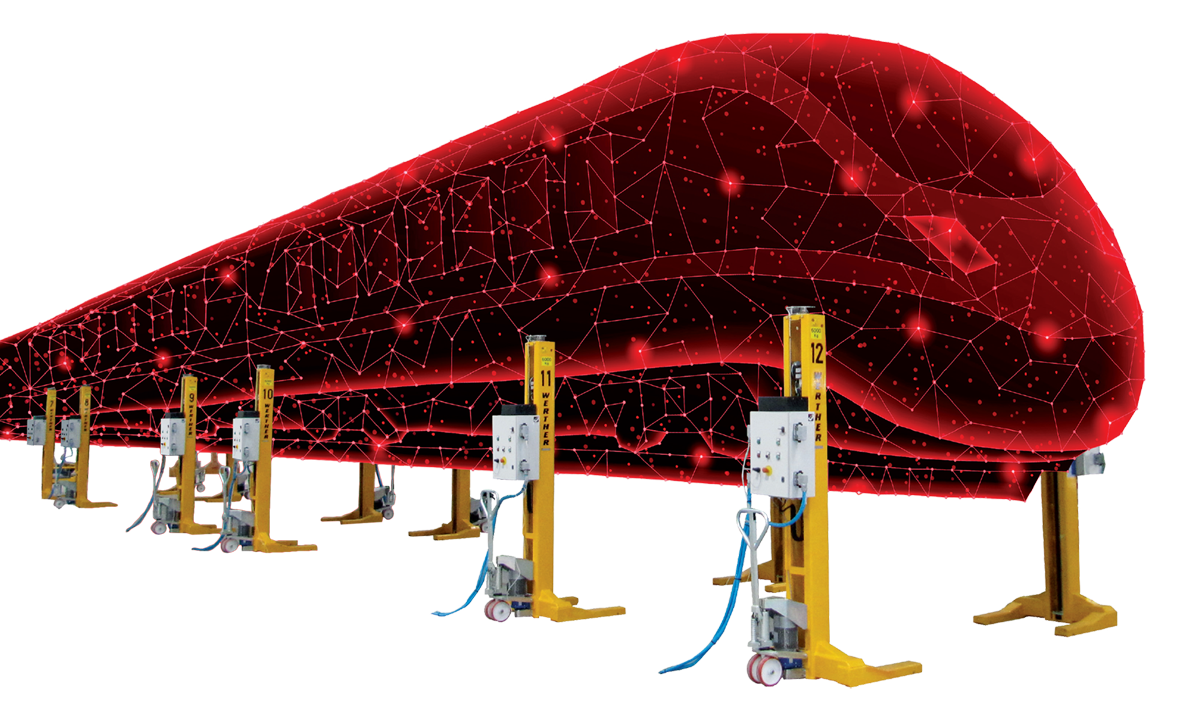 Werther Railway,
trains will fly.
MOBILE COLUMNS
FOR RAILWAY USE
LTWF SERIES
WERTHER Railway mobile columns for railway use are ideal for lifting any type of railway vehicle (locomotives, electric railcars, bi-directional vehicles, passenger and freight carriages, and vehicles for the maintenance of equipment and of power lines, railway turntable ladders, etc.). They can meet the needs of any type of rail vehicle maintenance and repair shop.
from 6 to 20
Tons per Columns
Blank
Ease of Use
The control system, consisting of a wired remote control with a touchscreen, ensures:
The simple, flawless and safe execution of every operation
That all operations being performed are displayed and the operator is informed of any problems by means of user-friendly and easy-tounderstand graphics
Ease of movement
Our mobile columns are equipped with a transpallet-type system of movement, which makes them easy to move and offers excellent manoeuvrability, even in tight spaces.
Remote assistance
All WERTHER Railway lifting systems are equipped with:
A system for detecting faults in real time (part, fault type, location)
The ability to connect in real time to our Assistance Centre for verification and resolution of problems
Safe emergency lowering during any use situation
Portable Polar remote control
It can be connected to any of the columns in use, automatically transforming it into the system's command column. The remote control is equipped with a touchscreen with a user-friendly interface, enabling the operator to constantly monitor:
All parameters of operation (height reached, alignment and synchronism, etc.)
Any alerts
Any error messages, their causes and their exact locations
System modularity
Each lifting system can be divided into modules consisting of a minimum of four mobile columns, making it possible to create a system consisting of two or more separate lifting groups, up to a maximum of 32 columns.
The system's modularity allows for extremely flexible options in terms of set-up and use. A lifting system consisting of 16 mobile columns, for instance, can be used as a single system, as two 8-column systems or as up to a maximum of 4 separate groups of 4 columns each. In such a case, the groups can be used separately by hooking up multiple POLAR control units.
MOBILE BOGIE-DROP TABLES
LPTF SERIES – 60 and 100
Mobile bogie-drop tables make removal and reinstallation of wheelsets (simple or motorised) quick and safe, when, for example, they must be transported to maintenance sites.
WERTHER INTERNATIONAL's renowned expertise in the field of scissor lifts has generated two options:
LTPF 60 (6 ton) with hydraulic lifting and independent and remote radio-controlled electric movement.
LTPF 100 (10 ton) with hydraulic lifting and independent and remote radio-controlled electric movement.
Both models can be supplied for all principal rail gauges.
Blank
Safe use
Every model is equipped with a control panel inside the operator's compartment, which, when interfaced with the main control panel, allows the operator to perform all manoeuvres, approaches, and checks in absolute safety.
Multi-speed
Two speeds of movement are provided, both in compliance with EN safety standards for the railway sector:
Fast movement (max. 6 km/h), for travel supervised by an operator alongside the equipment (electric movement)
Slow movement, with an operator riding in the machine, for precision approaches (for example, when centring centre pins)
High capacity battery
The battery pack has capacity sufficient for an entire shift before charging is required.
Remote or ride-on
Ride-on movement is provided for. As an alternative, remote radio-control can be used. When the operator is riding on board, the "external radio-control" mode is disabled and manoeuvres are automatically performed at the slower speed of movement.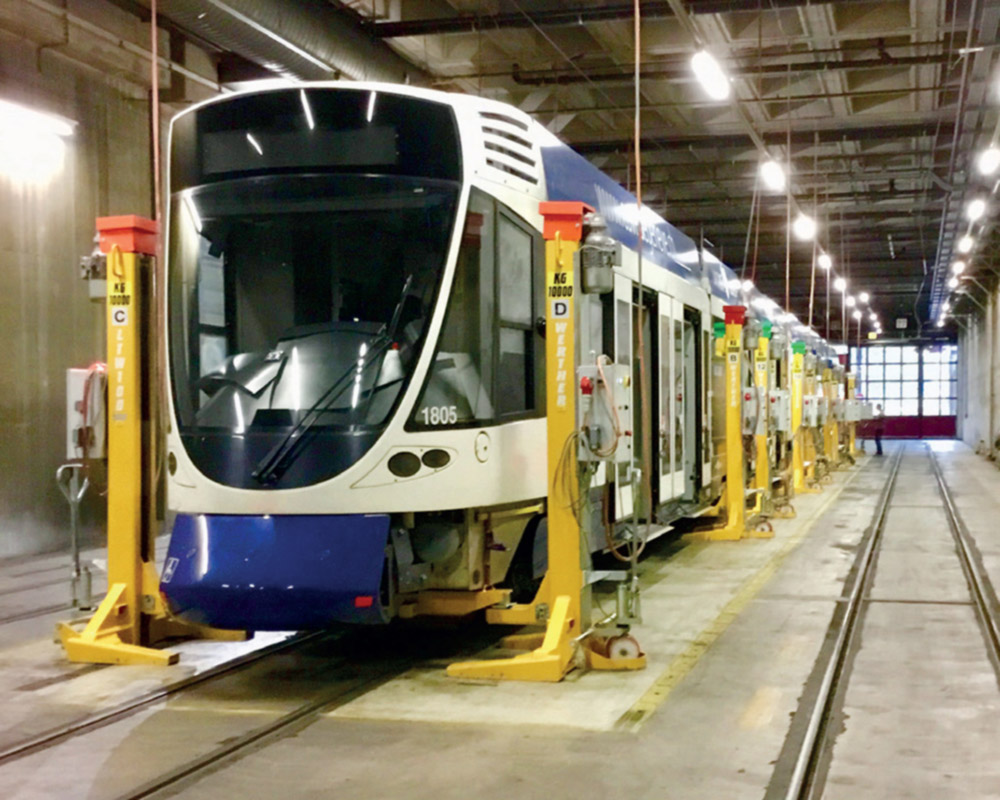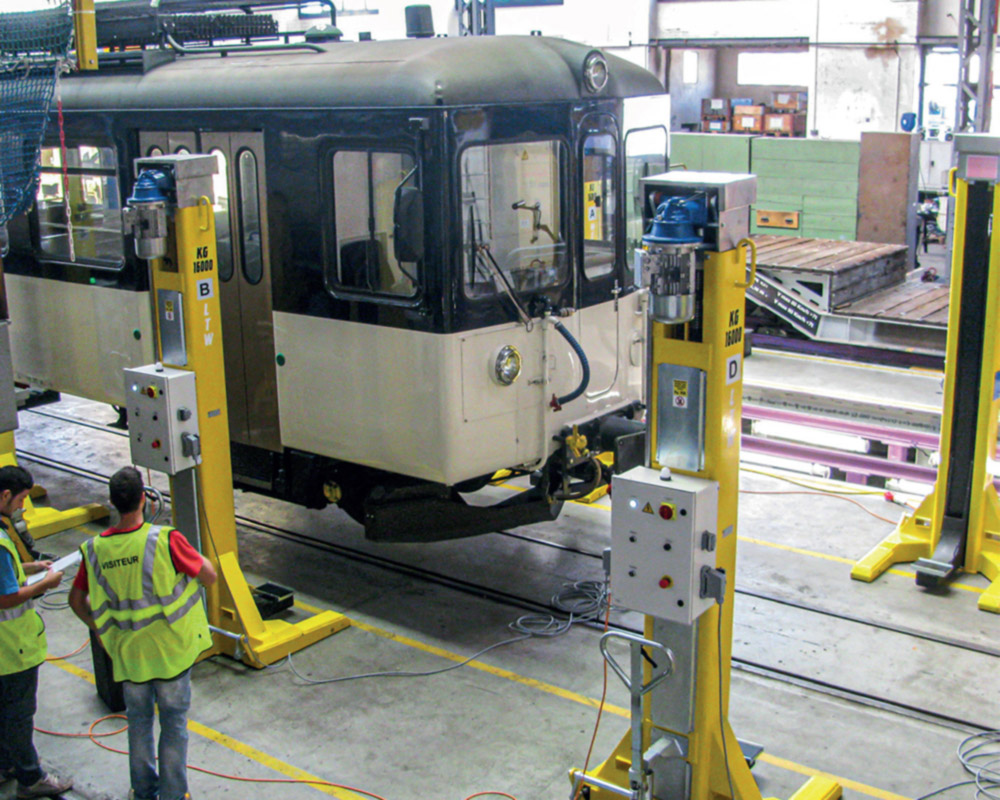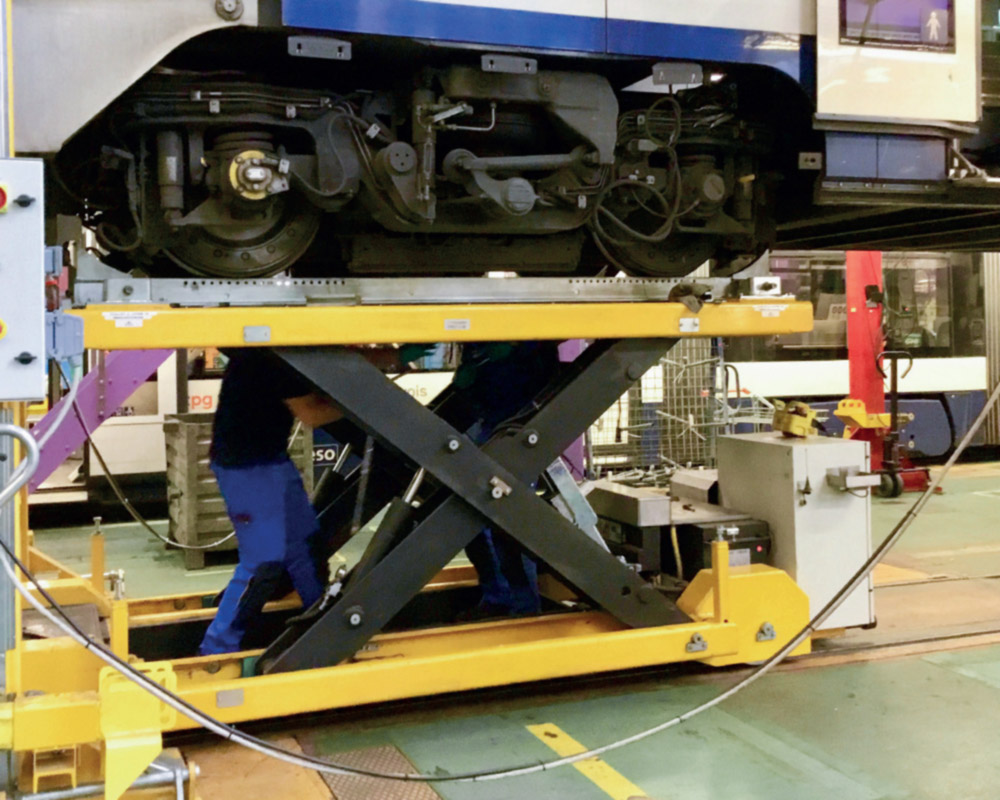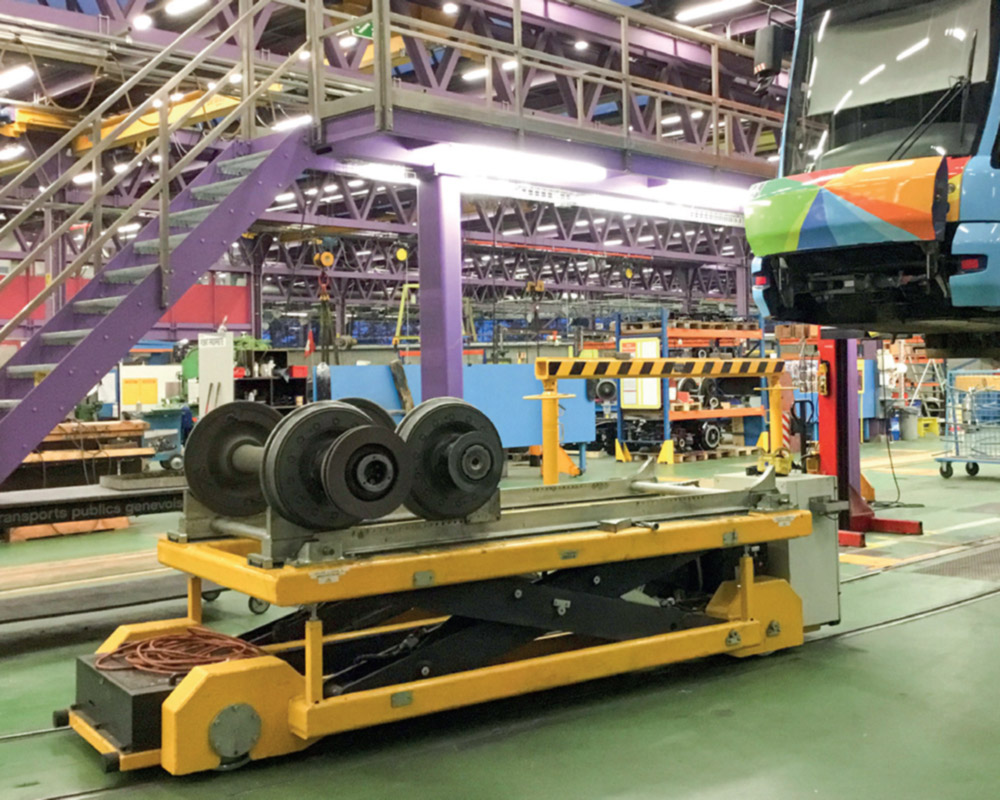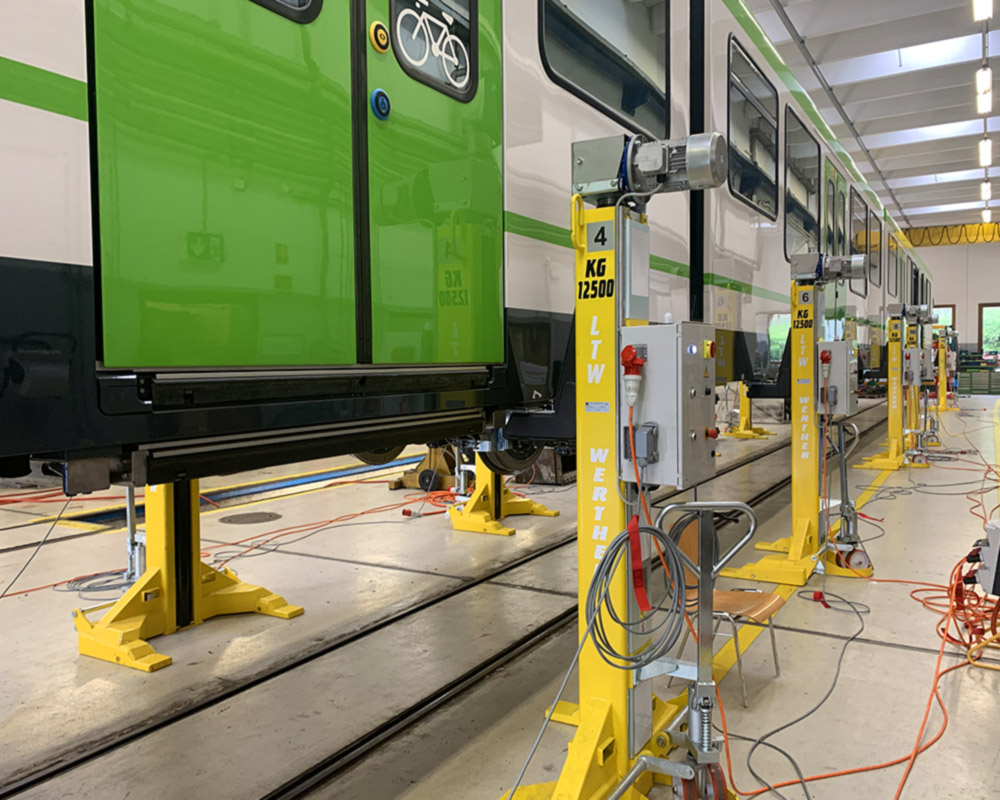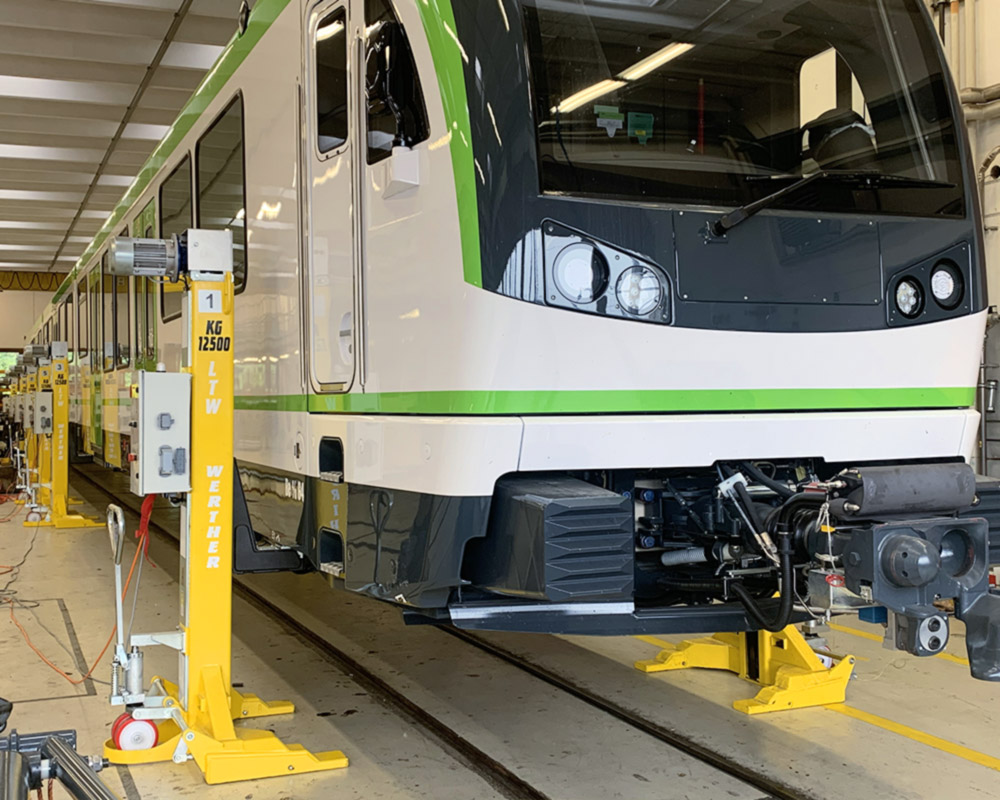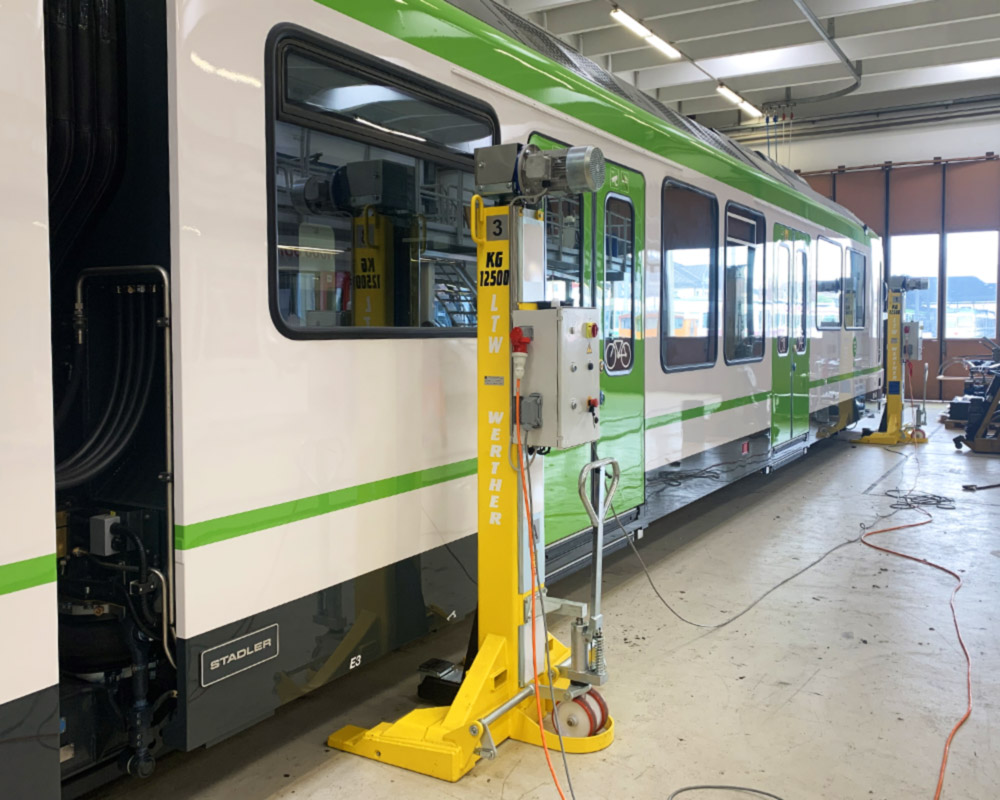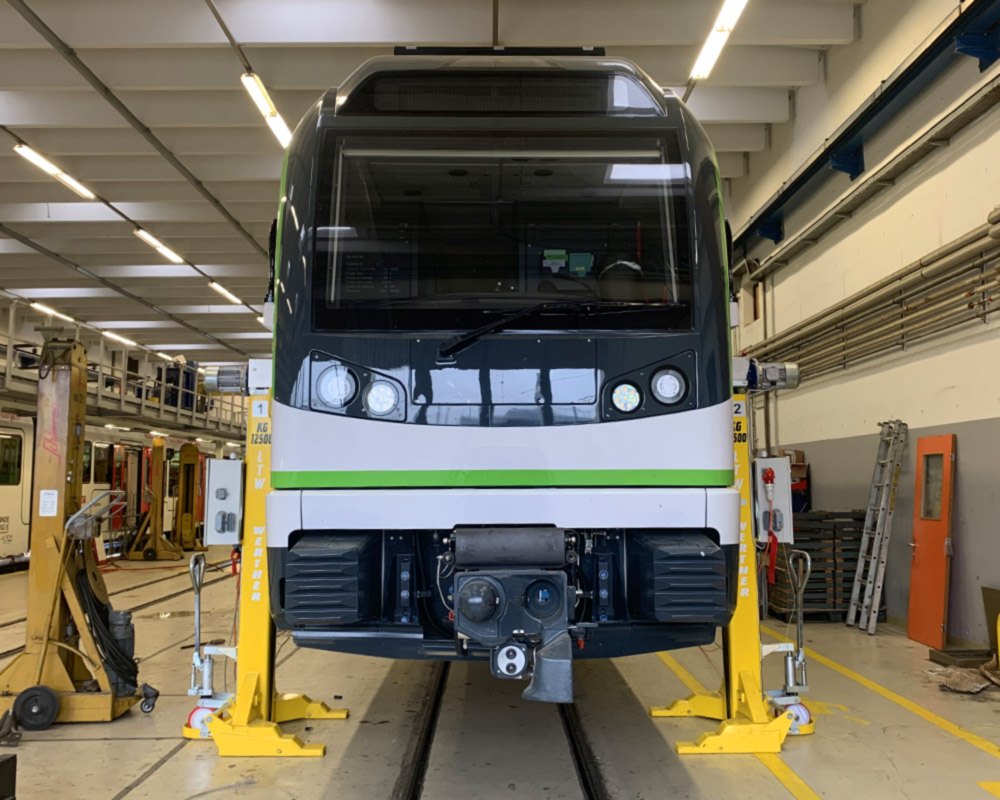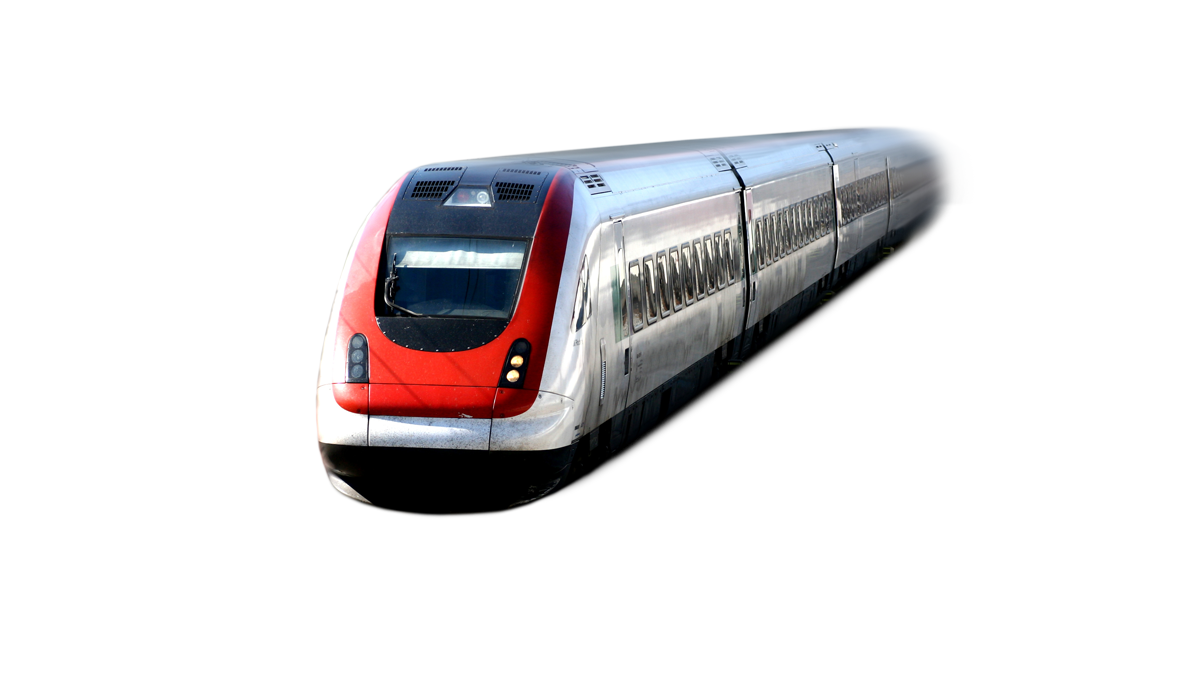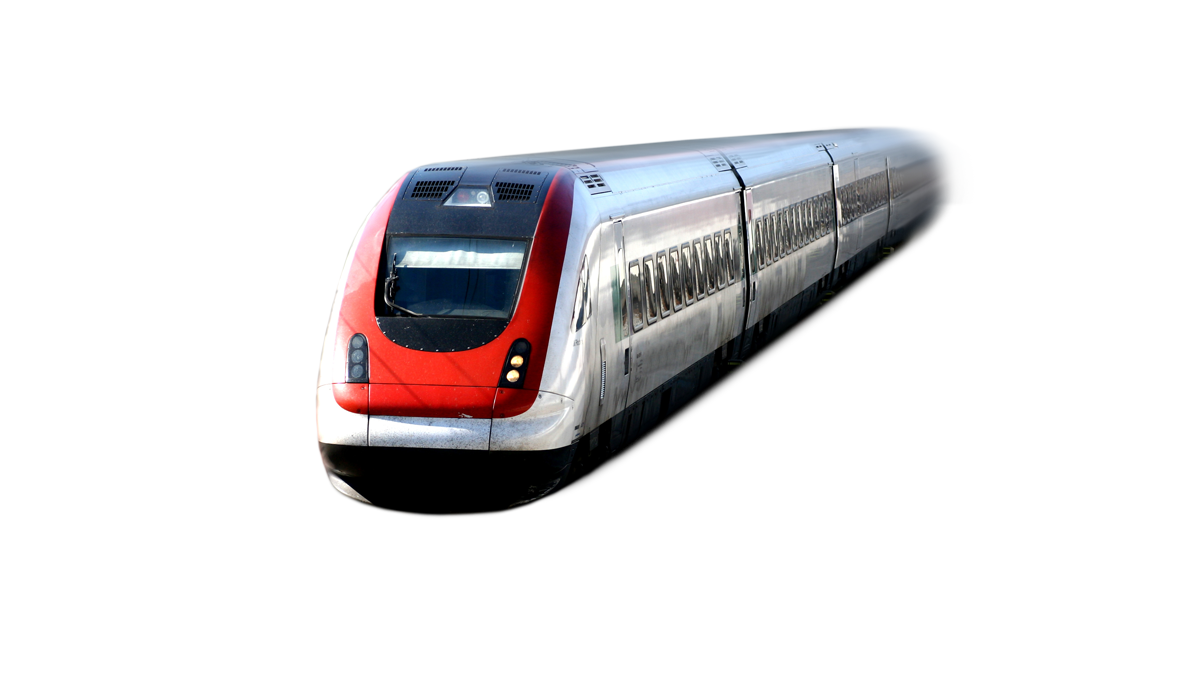 BASE
BASE is a multinational group with 600 employees and revenues of 180 million euros. Thanks to the profound connection between our individual brands, the Group vaunts an array of products, services and combinations thereof, thus offering concrete competitive advancement in the sectors in which it operates: Automotive, Motorcycles, Lorries, Agriculture, Railways.
WERTHER
WERTHER INTERNATIONAL has been operating in the lifting sector since 1972. It has been active in the railway sector since 2008, with operations in Europe, Asia and the USA. The WERTHER Railway business unit designs, manufactures and maintains lifting systems compliant with European Safety Standards (ENs) for rail vehicles.
Headquarters
Via F. Brunelleschi, 12 – 42124 Cadè (RE) Italy
Tel. +39 0522 9431 / +39 346 9837325 / +39 98 37443
Fax +39 0522 941997
E-mail: sales@wertherint.com
wertherint.com